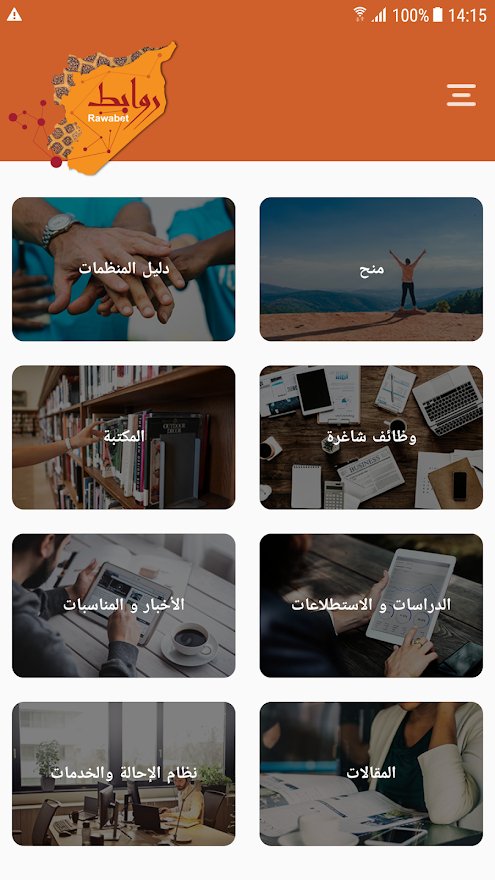 Client: Rawabet
Task: Mobile application development
About:
Rawabet is a project created and lead by Hamzet Wasel, its core action is to develop and manage an online platform for civil society institutions.
The mobile application of Rawabet will provide a series of different services, such as: online library, sharing and translating resources published by different NGOs, INGOs and researchers, NGOs directory, posting events done and will be implemented, announcing job vacancies, call for proposals, listing experts & trainers, national & international reports, videos & media productions by NGOs, Trends Reports and launching initiatives and campaigns.
Rawabet aims to "Transform the level of communication and networking between NGOs & INGOs, NGOS & funding agencies, NGOs and local communities into an open, transparent, accountable and influential level".
Rawabet Objectives are:
• Citizens, activists, NGOs and INGOs are practicing their right to freedom of information.
• Learning and sharing environment among civil society actors.
• NGOs & INGO are being held accountable by the local and national communities.
Mobile Application:
Sawabet launched its mobile application in 2018.