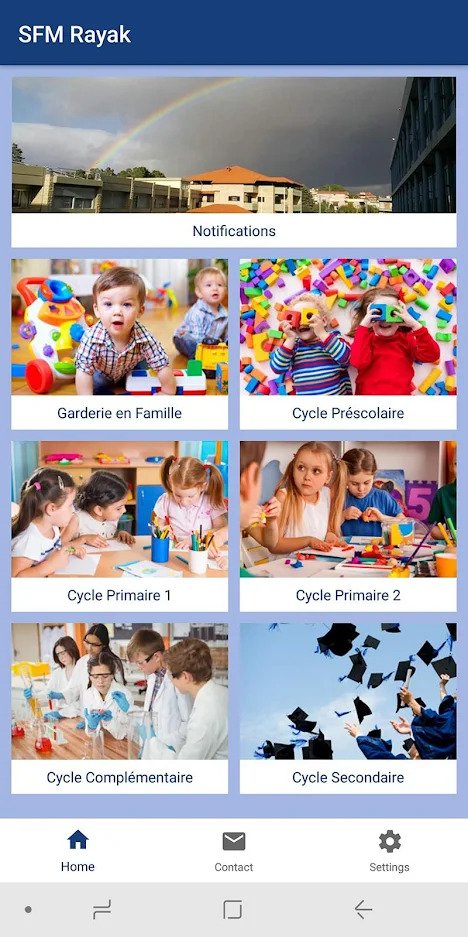 Client: SFM Rayak
Task: Mobile application development
About:
private secondary school of Saint Anthony of Padua, in Hoch Hala, Rayak enjoys a central location in relation to the region. Its proximity to the train station and the military air base gives it a prime position. Being a student of the Holy Family also means taking full advantage of natural assets, given its location, in the middle of the bekaa plain, 60 km from the capital, at an altitude of 900m. An environment which, quite naturally, motivates the teaching team to educate children from an early age on education and socialization within the establishment.
The Congregation of the Maronite Sisters of the Holy Family is a Lebanese religious missionary Congregation, of patriarchal right, founded by Patriarch Elias Hoyek "for the good of the Church and of the country", rooted in a land, in a history and in a Church. These three facts: land, history, Church have a common context, Lebanon located in a plural, Arab-Eastern, Islamic-Christian universe.
Mobile Application:
SFM Rayak launched its mobile application in 2018.